How To Have a Conversation With an Addict Who is a Family Member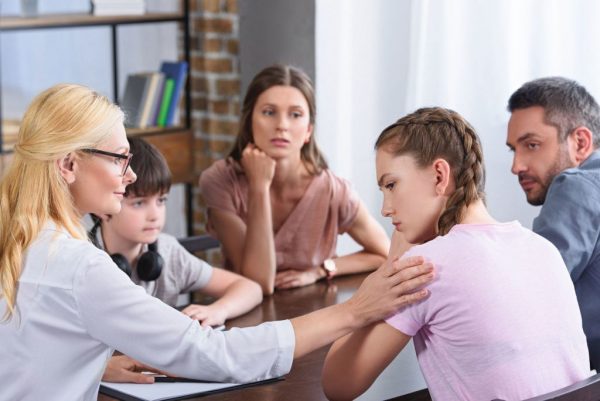 Talking about an addiction problem with a loved one who suffers from it is not easy. It's normal to not know exactly what to say or what to expect. Even if you are not comfortable talking to him about it, you should do so as soon as possible.
The Addiction
Addiction is a chronic disease that needs to be treated like diabetes or any other health problem. Problematic use can trigger anxiety or depressive disorders, impair the proper functioning of organs such as the liver and kidneys, and can lead to serious and potentially fatal health problems. Fortunately, this disease can be effectively controlled with your support and evidence-based treatment tailored to the needs of the person suffering from it.
The Disturbing Behavior Patterns
Does my loved one really have a substance-use disorder? You may have already noticed some disturbing behavior in your loved one. But how do you know if he is only going through a more difficult time or if he is facing a real problem? Knowing the signs of substance-use disorder allows you to identify and intervene immediately. Your loved one has a better chance of recovering quickly if the problem is detected and treated at an early stage.
The Signs and Symptoms
In general, a person who has a substance-use disorder:
No longer takes care of her;
Has mood swings, is not herself on a daily basis;
Has difficulty at work or school;
Cannot control its consumption;
Consumes to feel better when experiencing a disturbing or difficult situation;
Lie about the frequency and quantity of its consumption;
May lose consciousness and suffer from amnesia because of the substance;
Experiences more pleasure in consuming than in being surrounded by friends or family.
The Disorder
There is not just one cause related to addiction. It is often the result of a combination of genetic and social factors. The person who suffers from it may have a genetic predisposition, experience trauma, or have an underlying mental health disorder that triggers and fuels the cycle of addiction (called a concurrent disorder).
Excessive Consumption
How do these factors interact? Imagine a person who works more than 100 hours a week in a law firm. This lawyer has success, a good income and a dream life. Overnight, the firm lost many important clients and had to lay off several employees, including the lawyer in question. She is depressed, loses her self-esteem and can't find a new job. Every night, she consumes a glass of wine, then two, three and eventually loses count.
The more she consumes, the more her body develops a tolerance. She now has to consume larger amounts of alcohol to have the same sense of well-being. In this case, the cycle of addiction began with trauma that resulted in mental illness (depression). The lawyer chose to self-medicate to better manage her negative emotions and not to undergo treatment to treat her addiction. The mental health disorder was therefore amplified by frequent and excessive alcohol consumption.
Find Support
To help a loved one who suffers from a substance-use disorder, you should find the support they need. You should also refer them to one or more professionals before talking to your loved one. This type of discussion is very difficult to manage on its own and a wrong approach could have the opposite effect.
There are also family support groups such as Impact Recovery Center. These allow you to talk with people who are going through a situation similar to yours, share your experience, find solutions and comfort. These meetings will allow you to be supported throughout the process.